I am working as responsible for the technical support at Widex. Widex is a top manufacturer of hearing aids.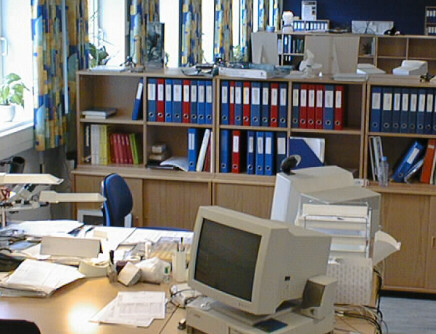 The product profile is high-tech in stead of bulk. For that reason, we did not count among the three largest selling companies counting in numbers, but our products were second to none. For almost three years now, we have been almost alone on the market with digital hearing aids. Due to their better performance, we have actually rushed up the list of best selling brands to a position near the top 3.
Our 40 year long history demonstrates a will and a gift for innovations which made us first with 4-trimmer hearing aids (A series, 1972), first with etymotic response hearing aids (A+ series, 1978), first with multi-programmable hearing aids (QUATTRO series, 1988) and first with a 100% digital ITC and CIC hearing aid (SENSO series, 1996 and 1997). Our Audilens, which is a modular ITE, even won us the danish prize for industrial design in 1984.
My job is to provide technical assistance concerning our products to our customers and representatives. I also arrange seminars, write background articles and give consultations on the phone in either danish, english, french or german.
Lately, I have done some travelling on behalf of the company. In Europe I have been to the Czeck republic, England, France, Germany, Hungary, Italy, Spain, Sweden and Switzerland. Outside Europe, I have been to Canada (see this) and California (Monterey) in north america, Japan and India in Asia, and Argentina, Brazil, Colombia, Venezuela, Costa Rica and Mexico in latin america.