The course was taught by Jørgen Hanghoi, who is a danish knife-smith. He also has a large knife shop and he sells both knifes and equipment for knife making.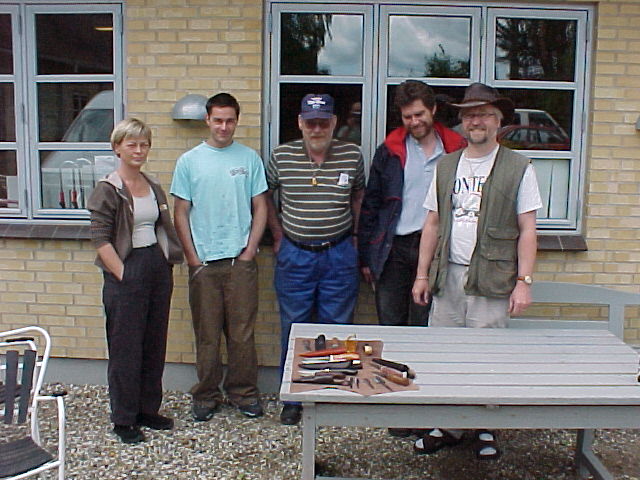 Participants were (from the left) Laila, Jesper, Leif, Anker and yours truely. Per and ?? left before this photo was taken.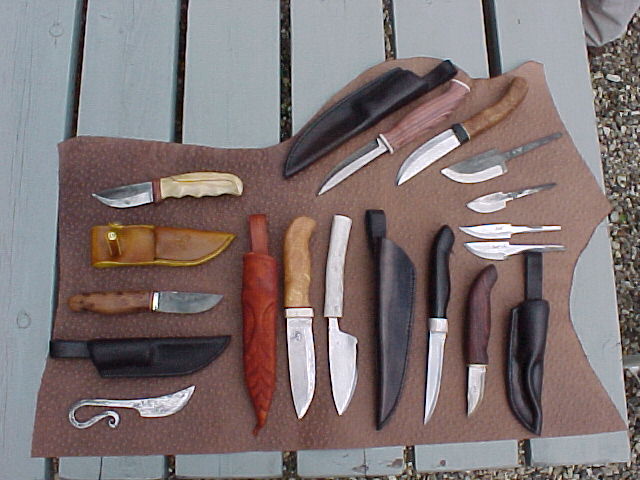 These are the knifes and blades that we made during those three days.