I live a fairly un-dramatic life in Allerød north of Copenhagen with my wife Bolette and my kids Ferdinand and Astrid.
My children.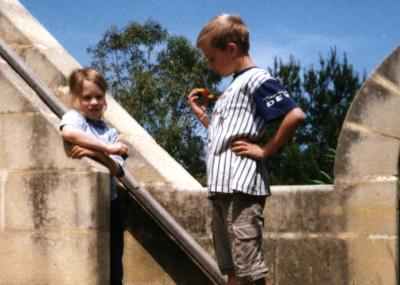 Ferdinand (right) is now 11 years old and goes to school at a local school in class 5B. His main interest is playing with friends, surfing the net and playing with Lego. The latest fashion is Starwars. He is also doing horseriding and Karate. He has something of a temper, but still he is quite social and popular with his schoolmates.
Astrid (left) is 9 years old. She is in class 3C. She is more introvert than her brother and likes both playing alone or with others. She is often playing The Sims or Rollercoaster Tycoon. Other hobbies are horseriding and Ju-Jitsu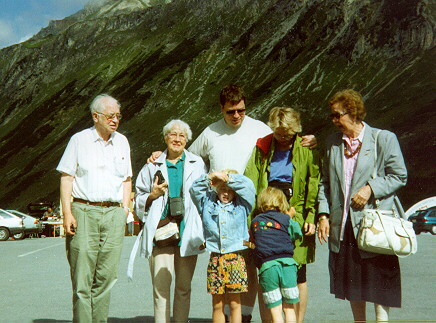 My family isn't big at all, but worth meeting. My closest relatives are seen in this picture taken on a journey to Austria in August 1996. Left is my father Mogens, my mother Birthe who died only six months later from cancer, my son Ferdinand, my brother Jørgen, my daughter Astrid, my wife Bolette and rightmost is my mother's sister Grete.
You can study my family tree . It may take a little while to load, so be patient.
Most of the family-tree actually is my wife's, but she deserves the central role anyhow.

Return